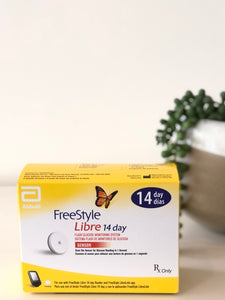 We love using this FreeSyle Libre 14-day Continuous Glucose Monitor to track how our lifestyle impacts our blood sugar!
This Continuous Glucose Monitor is read using an app on your phone. While the app is compatible with most phones, please check that it is compatible with your phone prior to purchasing. You can check HERE - be sure to check that the app is the one for FreeStyle Libre 14-day system!
*If you are not a patient of STAT Wellness we will be reaching out to schedule a brief consultation with a prescribing provider prior to shipping your continuous glucose monitor.